Profile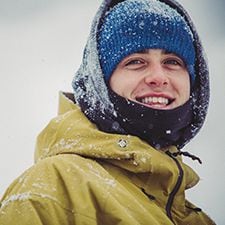 Seriously, is Mark M
c
Morris even from this planet?
Age: 22
Home Town: Regina, Saskatchewan
Home Mountain: Whistler Blackcomb
Stance:
Regular 22" Wide 15° Front, -9° Back
Bio
Seriously, is Mark McMorris even from this planet?
---
Who else could throw such heavy and corked out tricks, then switch to being a totally chill, fun-loving dude that you'd happily take on a road trip? Maybe being from Saskatchewan has something to do with it. Either way, when it comes to setting the bar, there's no equal to his crazy mix of heavy mental and totally good-times snowboarding.
Instagram Feed