Sustainability: Burton's Stance
We have a responsibility to the sport we pioneered - and to the people and environment that sustain it.
Our commitment is to make Burton as respected for our environmental and social impact as we are for our products. In doing so, we will help to make snowboarding - and our lifestyle - sustainable well into the future.
At Burton, sustainability covers two broad commitments:
Environmental
The full impact of our operations - including (but not limited to) product design, development, manufacturing, packaging, and shipping.
Social
The full impact of our business on the people who support it - including (but not limited to) factory workers, employees, dealers, riders, and communities.
We are riders, and we take climate change personally. We need to take a stand. The environment is in crisis, and it's in everyone's best interest to act. We are not where we want to be and we recognize that we have opportunities to improve across the board. As we continue on the journey toward sustainability leadership, we invite the broader Burton community to join in the work of securing the future of the sport and lifestyle we all love - and to hold us accountable for ongoing improvement.
What we do
Green Mountain Process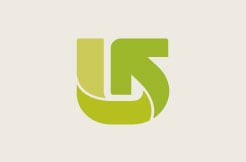 The Green Mountain Process - where each decision takes root with an eco-influence. Some changes are big, some are small, but each works towards ensuring a healthier future for all. Since 2008, Burton has focused on improving not just the use of sustainable materials, but the process as a whole. From boards and outerwear to luggage and apparel, Burton incorporates the Green Mountain Process everywhere possible.
Burton x Mountain Dew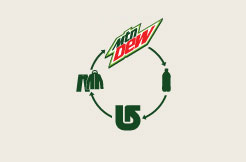 Do The Duty.
We've all slammed our share of Dew. But what to do with all those empties? The GMP process transforms recycled plastic bottles into pellets that are spun into thread in order to create fabric.
Protect Our Winters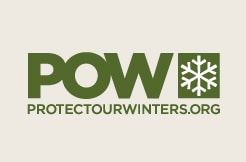 Burton encourages everyone to fight against climate change. We support
Protect Our Winters
(POW), an athlete-focused foundation whose mission is to unite the winter sports community against the effects of climate change. Together with POW, we focus on building awareness and taking action against global warming in the snowboard community through social media campaigns, global team rider activation and events.
On Earth Day 2013, Burton and POW launched an awareness campaign on Instagram where riders can share how they protect our winters and in turn win cool prizes from Burton and POW. To get involved, riders simply upload a photo and caption that shows how they protect our winters to @burtonsnowboard on Instagram and tag #HowYouPOW. Each month, a new winner will be randomly selected and recognized for their fresh take on making a difference.
Together, we can protect our winters.
Learn more at
www.protectourwinters.org
.
bluesign Partnership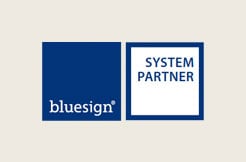 In 2011, Burton engaged industry-leading bluesign technologies to help us dive deeper into making our products and supply chain more friendly for people and the environment. One of our first collaboration steps was to implement the bluesign Restricted Substance List across all factories. Our product teams are now working hard to get as many bluesign-approved fabrics as possible into our lines in future seasons. Keep a lookout for new products coming out very soon!
Pedal Power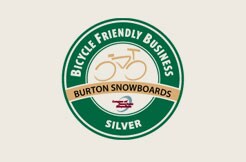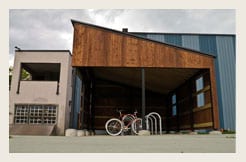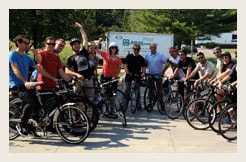 This year, we were awarded a silver ranking by the League of American Bicyclists as a Bicycle Friendly Business. We received this honor because we have showers, a secure bike shelter, "The Wheelhouse" and 15 loaner bikes for anyone to use around town. We also host community-building experiences like free bagels on Fridays for any alternative commuters, critical mass group rides to work on Fridays, and we even have an annual competition for the most creative commute. A favorite creative commute winner arrived by standup paddleboard (we're located right on Lake Champlain)!
Waste Reduction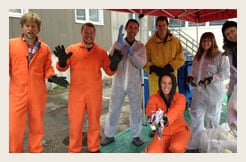 Burton offers 18 composting and recycling stations throughout our global headquarters to inspire our employees to create less waste and to help achieve our goal of being a zero waste building. We host regular Trash Sort events in which we secretly save our trash. We then have employees sort through all of it to determine our progress toward zero waste and educate employees on things such as composting, as we want employees to improve their environmental impact in all areas of their life.
We are also committed to reducing our energy use. Starting in 2013, we have committed to a 5% Annual Energy Reduction at our Burlington Global headquarters through a collaboration with Vermont Businesses for Social Responsibility.
Less Oil, More Courage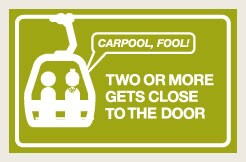 Because a big part of our carbon footprint comes from employee transportation, we make it a priority to promote alternative transportation to and from our offices. In each of the last five years, we have finished in the top two spots in the Vermont alternative-commuting challenge, Way To Go Week.
In Burlington, we have partnered with the local transportation agency, CCTA, to offer free bus passes to all employees. We also have preferred parking for carpoolers in areas closest to our building entrances. Our awesome signs say: "Two or more, closer to the door. Carpool, fool."
Healthy and Happy Employees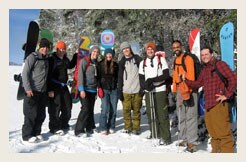 In addition to bringing dogs to work, casual dress and flex Fridays in the summer (we get to leave at noon!), employees at Burton's global headquarters receive a free pass to a local mountain for unlimited riding. If it snows more than two feet in one day, our offices are closed - everyone must go snowboarding! Burton also offers fitness membership reimbursements to make staying healthy affordable.
In the mornings, we offer our employees complimentary organic fruit from a local food co-op and organic coffee and espresso from a Vermont coffee roaster. We have also partnered with a local company that supplies us with locally made organic hand soaps throughout our headquarters.
Materiality
We are in the process of conducting a full materiality study to understand the overall impact of our business on employees, riders, factory workers, communities and the environment.
Organic Garden Plots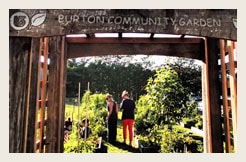 Burton offers organic vegetable plots at our Burlington Global Headquarters for employees that want space to grow their own. It's an amazing community-building space for us with over 6% of all employees tending plots. Every year, we add more space as our employees increasingly discover the value of local, healthy and organic food. We expect to increase our number of plots by more than 25% this coming spring!
EPIC Committee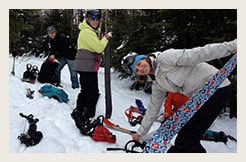 Burton supports an employee run environmental committee named EPIC (Environmental Protection, Integrity, Conservation) that focuses on fun ways we can improve our impact on the environment. Key victories for our volunteer team include: implementing a green kitchen that eliminated all disposable kitchenware (cups, plates, bowls, and silverware), facilitating the community gardens, managing the loaner bike program, scheduling group busses to company events, scheduling educational and fun events, and creating energy around any alternative commuting initiative.
Our project for this winter has been the "Choose Your Own Line" event series of hikes and splitboard education and trips. The goal is to encourage employees to get out and explore the outdoors through chairlift-independent events.
The Power of Diversity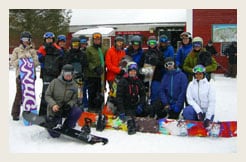 We believe that diversity will make us a better brand, and thus we are dedicated to constant improvement in this area. Donna Carpenter, Burton co-founder and president, leads the charge on Burton's industry-leading diversity initiatives. Donna created Burton's Women's Leadership Initiative (WLI), which helps develop and implement programs to attract, retain, and promote women, increasing the number of women in leadership and influential positions throughout the organization.
There is also a Women's Professional Association (WPA) that leads educational and social events for women throughout the year, like Learn to Surf outings, Women's Ride Days, Learn to Skate Nights, and career development workshops.
Chill Foundation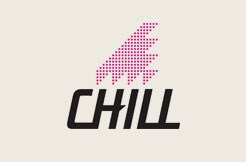 Jake and Donna founded Chill in 1995 in order to build the self-esteem of underserved youth through board sports. Burton's commitment to Chill has grown ever since as we donate a minimum of one percent of pre-tax dollars to the Chill Foundation to help communities across the world.
The mission of the Chill Foundation is to provide opportunities for at-risk and underserved youth to build self-esteem and life skills through board sports.
Chill
serves youth facing a multitude of challenges such as poverty, addiction, and mental health issues. Many of the youth have never left their cities, and most have never been to the mountains. Chill gives these youth the chance to break boundaries and find their opportunities to be successful in life. More than that, Chill helps them look forward - to see beyond the circumstances of today - encouraging them to focus on positive alternatives for the future.
Each year, we take approximately 1,200 youth to the slopes. We provide them with everything they need to learn to ride: lift tickets, lessons, transportation, and head-to-toe gear. We use snowboarding as a vehicle to motivate youth to accomplish goals they never thought they could while teaching them some of the most important lessons in life.
Improving Our Impact
For years, Burton has included clauses in contracts that deal directly with working conditions at our contracted manufacturers. Now we are significantly stepping up our commitment to workers and communities. In August 2012, we unveiled an enhanced manufacturing
Code of Conduct
as well as an extensive
Restricted Substances List
to all of Burton's finished goods factories and key sub-suppliers.
The Manufacturing Code of Conduct and Restricted Substances List are being rolled out to Burton's entire supply chain over the next 12-18 months. We are also in the process of conducting supplier audits to evaluate and address Burton's social/environmental compliance with applicable global regulations and industry best practices, and have a
Social Compliance Policy
in place that ensures that our contracted factories uphold our standards and meet our targets for continuous improvement.
This coming year, we aim to audit 100% of our contract manufacturers, with a focus on continuous improvement and capacity building. We also aim to get 100% of our nominated raw material suppliers to adhere to our standards and sign our Code of Conduct and Restricted Substance List.
We also promise increased vigilance and action to eliminate the use of hazardous chemicals in our products with the 2013 focus on full removal of heavy metals and phthalates.
Snowboarding & Getting Outdoors
Burton is committed to snowboarding like no other brand in the world.
We support local snowboard shops and run world-class snowboard competitions like the Burton US Open, (one of the only global sports competitions where female riders win an equal amount as the men!).
We have created a "Learn to Ride" Experience Snowboarding program where kids as young as three years-old can learn on beginner-specific equipment and a full range of boards, boots and bindings - all designed to make learning to snowboard as easy and fun as possible. We are also utilizing the natural environment to create outdoor fun with
Stash
and
Riglet
Parks.
Burton is committed to getting people outside to stay healthy and enjoy the beautiful natural world around us. Join us in our efforts: improve your social and environmental impact on the world. Meet us outside.