La veste Prowess marie une coupe et des matières progressives et des détails snowboard afin de créer une veste aussi terrible que géniale.
Le team nous a demandé un peu plus de longueur pour un style sympa et une barrière plus efficace contre le froid. Mais c'est sa gamme de matières inattendues (du velours aux matières recyclée) qui surpasse toutes tes autres vestes. À l'intérieur, sa chaude isolation en 3M™ Thinsulate™ dissimule une doublure à matériaux mixtes qui favorise chaleur et respirabilité avec des zones antibactériennes positionnées en fonction de ta morphologie.
Scroll To Learn More

Les manches et le tronc sont plus longs que sur la coupe Sig avec une circonférence du tronc légèrement plus ample et droite au niveau de la taille pour un look plus progressif et relax.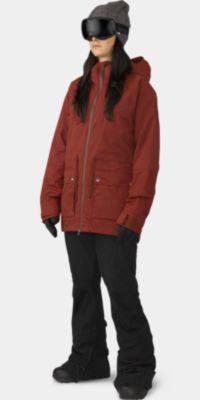 Prowess Snowboard Jacket

Midweight warmth with venting options. Stay warm while wearing less layers underneath.
Garnissage 3M™ Thinsulate™ par zone [40 g partout]
Garnissage 3M™ Thinsulate™ Platinum avec X-STATIC® - La Fibre d'Argent® [40 g sous les bras]
Embossed or Printed Taffeta Lining
Aegis™ Antimicrobial Knit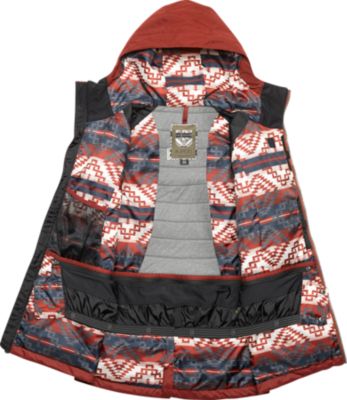 Added performance and strength for enhanced waterproof/breathability.
DRYRIDE Durashell™ 2-Layer Recycled Bottle Polyester Plain Weave Fabric [10,000MM, 10,000G] [Spirit Camo Colorway]
DRYRIDE Durashell 2-Layer Peach Face Fabric [10,000MM, 10,000G] [Redwood and True Black Colorways]
2-Layer Bedford Corduroy Fabric [10,000MM, 10,000G] [Redwood and True Black Colorways]
DRYRIDE Durashell 2-Layer 73% Distressed Cotton / 27% Recycled PET BIONIC® Fabric with Distressed Wash [10,000MM, 10,000G] [Steel Blue Colorway]
DRYRIDE Durashell 2-Layer Polyester Plain Weave Fabric [10,000MM, 10,000G] [Cornflower and Night Rider / Sangria Colorways]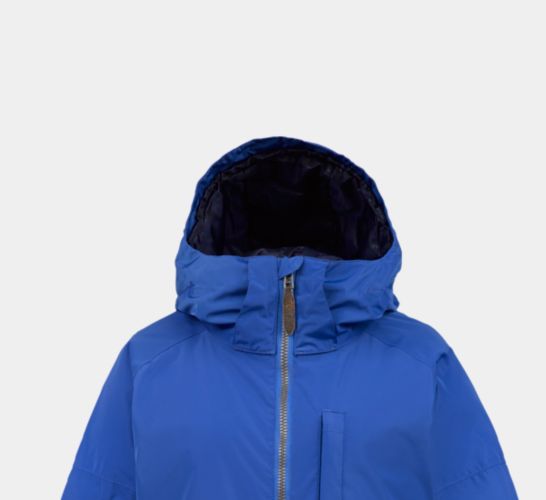 Jacket Features
Aérations Pit Zips™ sous les bras doublées en filet

Coutures collées partout

Col doux

Capuche anatomique intégrée Contour™

Removable Zip-out Waist Gaiter

Interface veste-pantalon