Du premier télésiège aux ascensions dans le backcountry, notre shape freeride pour femmes sur la NOUVELLE Day Trader ride avec confiance aussi bien dans la poudreuse profonde que dans les terrains abrupts et techniques.
Développée avec Kimmy Fasani, cette board directionnelle à pintail est conçue pour explorer le hors-piste sans efforts. Le Flat Top entre les pieds améliore la stabilité et le contrôle, tandis ses extrémités relevées lui confèrent la flottabilité naturelle du Rocker. Haut de gamme sous toutes les coutures, elle dispose de Carbon Highlights pour plus de snap, d'une conduite plus fluide et d'un énorme gain de poids.
Scroll To Learn More
Bend
rocker
Rider énervé ou pro aguerri, joue tes meilleures cartes avec le Flat Top. Son profil plat entre les pieds se traduit par une parfaite stabilité, un meilleur équilibre et un contrôle de carres continu. La spatule et le talon commencent plus près des pieds offrant une grande maniabilité dans le passage carre à carre et les sensations à la cool qui font la réputation du Rocker.
Terrain

Personality
Width

Design Features
Shape: Shape directionnel , Pintail 12 mm
Flex: Flex directionnel
Core: Noyau Super Fly II™ , EGD™ Dualzone™
Base: Semelle WFO
Fiberglass: Carbon Highlights à 60°
The Channel
The Channel is snowboarding's ultimate connection, offering the fastest, easiest way to mount your bindings with the most stance options possible. It's also compatible with all major binding companies, so why settle for anything less? NEW for 2014, all boards featuring The Channel are backed by a three-year warranty.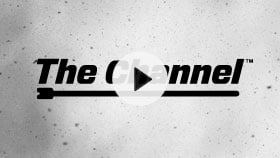 True Flex spécial femmes
True Flex™ optimizes women's board design to match the geometry and finesse of female riders. Torsional softness underfoot transitions to stabilizing zones between and outside your feet. The result is improved stability, effortless edge control, and energized pop in the tip and tail.
Pro-Tip™
Une plus faible épaisseur de spatule et de talon réduit le poids aux extrémités pour améliorer la mobilité.
Infinite Ride™
Cette technologie exclusive nous permet de maximiser le pop et la robustesse en construisant une board increvable, puis en la mettant dans une machine qui la rode pour toi. Que tu choisisses Springloaded, Rocker ou Camber avec Infinite Ride™ ta board conservera son flex, son pop et ses sensations du premier jour, saison après saison.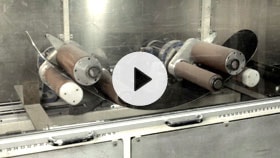 Ultimate Set-up
For the best performance, ride these together
Escapade EST Snowboard Binding

Family Tree Day Trader Snowboard

Ritual Snowboard Boot