At home from the wood shop to the shred shop, the NEW Bellow Flannel is generally characterized as a jack-of-all-trades that can tackle any situation in its path.
Lightly insulated and treated with a water-repellent finish, this everyday outdoor piece with quilted detailing delivers warmth in cold, frosty environments, yet remains completely relaxed when heading into town for a cold one.
Scroll To Learn More
Design Features
Steppfrontpartie
Handwärmertaschen und Brusttasche
Knopfleiste
Garngefärbter Flanellstoff mit Schottenmuster und DRYRIDE Mist-Defy
Burton Tech Apparel mit DRYRIDE Mist-Defy ist wasserabweisend, trocknet schnell, bindet Feuchtigkeit und hält die weichen, elastischen und bequemen Vorteile von Baumwolle bei.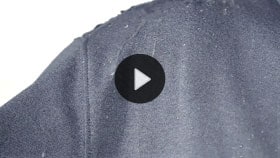 Light Polyester Insulation
Taftfutter
Taft bietet ein frisches, luxuriöses Feeling und besteht oft aus einer Kombination aus synthetischen Fasern. Durch seine einzigartige Oberfläche und Glanz ist es ideal zum Bedrucken und wie alle unsere Futter ist es saugfähig und atmungsaktiv, damit man von innen her trocken bleibt. In der GMP Kollektion umweltfreundlicher Outerwear gibt es Versionen aus recycelten Materialien.